The Best Way to Find Your Perfect Home
REAL ESTATE FOR SALE SOUTH CAROLINA
SEARCH ALL REAL ESTATE FOR SALE IN SOUTH CAROLINA HERE. THE BEST USER FRIENDLY WEBSITE IN SC FOR ALL MLS PROPERTIES. THIS SITE IS A DIRECT ACCESS INTO WHAT CHARLESTON, COLUMBIA, BEAUFORT, GREENVILLE, SPARTANBURG, HILTON HEAD, BLUFFTON & COMING SOON: MYRTLE BEACH, SC. OUR TEAM OF HIGHLY HIGHLY TRAINED SEASONED AGENTS ARE HERE TO HELP HOME BUYERS & SELLERS THROUGHOUT ALL OF SC. FROM THE UPSTATE, MIDLANDS, LOWCOUNTRY, BEACHES AND ALL THE ISLANDS OF COASTAL SOUTH CAROLINA PROPERTIES FOR SALE. SEARCH HOMES IN SC BY WATERFRONT, BEACHFRONT, NEW CONSTRUCTION, LUXURY HOMES, TOWNHOUSES, CONDOS, AGRICULTURAL LAND, RESORTS, & MORE.
What is Your Home Worth ?
Totally Free Report! Takes 30 seconds!
JAMES SCHILLER & ASSOCIATES
OUR MISSION IS TO EMPOWER CLIENTS WITH INFORMATION TO MAKE SMART DECISIONS. JAMES SCHILLER IS A REAL ESTATE MARKETING EXPERT DEDICATED TO HELPING HOMEOWNERS, HOME BUYERS, & SELLERS FIND AND SHARE INFORMATION ABOUT HOMES FOR SALE, MORTGAGES, REAL ESTATE NEWS, DATA, & MARKET TRENDS SO YOU CAN MAXIMIZE YOUR PROFITABILITY.
Maximize ROI
Selling your home isn't science, but there are tricks of the trade, and our system has proven has results by breaking neighborhood records for for SOLD prices and a quick sales.
EXPERT MARKETING DATA
Our strategy to selling a home is simple; provide detailed market data to support a price, taylor a proprietary and comprehensive marketing plan with knowhow, expertise and attention, then let you reap the rewards.
EXPERIENCED & PROFESSIONAL
Our real estate sales experience includes more than just expertise about contracts & negotiations, but also mortgage loans, insurance, and home construction. Setting our agents apart from the rest.
Search Homes For Sale
This website is a direct connection into our local MLS updated hourly, & unlike other real estate sites like: Zillow, Trulia, Realtor, ours shows the most up to date information about our active, sold, & under contract listings.
2879
Waterfront Properties
Testimonials
Happy Clients Are the Pillar of My Business and Why I do this.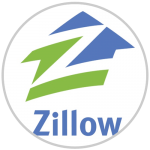 Sandra Murray
Buyer James Island
"
Thanks to James I had the most stress free home buying experience! He has the ability to listen to what you want and help you find just that. Thanks Jimmy!(Zillow Reviews)
"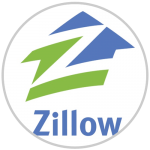 Dave & Robyn Haertel
New Construction Buyer 2014
"
James has been working with my wife and I on our first home purchase, including helping us with advice on getting our credit improved legitimately, mortgage information and local area home values. He's gone the extra mile to get my family into a new home and I'm very appreciative and recommend him highly to anyone looking to purchase their first or their next home. (Zillow Reviews)
"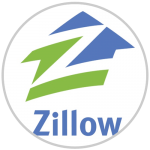 Brad Redding
2013 James Island Purchase
"
James went above and beyond as our realtor in Charleston. There was no time wasted looking a properties that he knew we wouldn't be interested in. Buying a home with James has been more then pleasurable. Highly Recommended! (Zillow Reviews)
"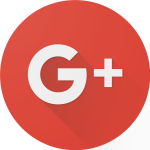 Cathy & Dick Knothe
Buyer Oyster Point Mt Pleasant
"
I had the pleasure of meeting James Shiller this past July 2015. We had decided to purchase a home in the Mt Pleasant area and I found a couple places on the internet that were interesting so I contacted James who was the agent listed. I flew in from Wisconsin and met James and he took me to see several of the places that we had been interested in. Nothing was exactly what we were looking for.
"