When you're house hunting people often forget about the negatives that come along with owning a house in an HOA – most common in today's world of real estate development. Before the 80s, generically speaking most homes in neighborhoods would be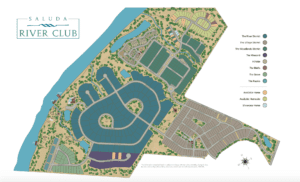 built on a developed lot and that was that. You built or bought the house and lived happily ever after only paying for taxes and insurance each month. Unless of course, you lived in a subdivision that had a pool maybe. Then everyone would help contribute to the upkeep of the pool or playground. 
Well in today's world of real estate development where most new neighborhoods are PUDs (planned unit developments) life and expense aren't so simple and can be quite expensive and annoying. Here I will outline for potential home buyers all the things one should consider when buying a house, and not necessarily a new house. 
WHAT'S A PUD –
"The development of a large tract of land as a complete neighborhood unit, having a range of dwelling types, the necessary local shopping facilities, and off-street parking areas, parks, playgrounds, school sites, and other community facilities", as defined by Wikipedia. Or the clustering of residential land uses providing public and common open space. 
In other words basically any and all new neighborhoods today will usually be developed with this method and your closing docs will have a PUD rider (document disclosing this). Any development with nice landscaping, a formal entrance, amenities, etc will most certainly have an HOA and be a PUD. 
So why are they done like this? Primarily for uniformity and consistency. Otherwise, you'll have one house doing one thing, another doing one, 6 cars in the yard, plastic pink flamingos in the yard etc. Setting up neighborhoods in this manner allows for a formal understanding of the neighborhood's "vibe" if you will. 
This can be good in some instances, and not in a lot more. 

WHAT'S AN HOA? – 
Most people know this just stands for the homeowners association, or a group of people, in this case, homeowners that all have the same common interests which is the well-being of their neighborhood. Some neighborhoods that have an HOA, don't necessarily have to have fees, but it's rare if they don't. The HOA could be established simply to enforce community uniformity rules and regulations. In most instances, this would just be for building regulations (so all the homes are "nice"), and so someone doesn't build a house shaped in a triangle for example. If you plan on buying a single-family attached property like a condo you will certainly have an HOA with regime fees. Understanding the importance of an HOA is vital to being a condo owner where your life could depend on it. 
The Bad With Living in a PUD (CONs)
Restrictions – with there being formally laid out rules and regulations if you step out of line by not pulling in your trash can fast enough, leaving your boat in the driveway too long, or not keeping up your landscaping nice and pretty for example – you can get a fine. HOA HORROR STORIES

Construction design restrictions are another example: in most instances, any exterior work you want to do to your house from painting to building a fence has to be approved first by someone or a group (ARB) of people within the association.
Architectural Review Board – This is the group of people put in charge of reviewing house plans, home design change requests etc. 

Fees – Customarily neighborhoods with an HOA, or POA (same thing basically), will have a lot more expenses, especially subdivisions with amenities. 

Capital Contribution Fee – the insurance, amenities, signs, roads, street lights, sidewalks, and irrigation of common grounds, for example, all have costs for maintenance so developments with an HOA will have to collect funds to put into a capital account where they save money to use for these items. Including but not limited to amenities such as a swimming pool, tennis & basketball courts, gates, and playgrounds. So you'll pay something upfront

at closing one time

, that is your contribution upon moving in, and then you'll pay your monthly, quarterly, or yearly dues thereafter. 
HOA Fees – Yearly, monthly, or quarterly fees that help cover your portion of the expense of the upkeep of the neighborhood common grounds & amenities, and insurances.
HOA Management fees – The HOA management fee is usually a small one-time (at closing), or small yearly cost to pay for a property management company to manage the HOA for the community. Basically, their job is to do is to hold everyone accountable for the rules & regs established in the CCRs. Their duties are to collect the HOA dues, perform record keeping, accounting, arrange HOA meetings, and pay vendors /service providers (landscapers, pool cleaners etc), and enforce the rules & regs set forth in the community docs. 
Regime Fees – If you live in a single-family attached community (

condominium

or

townhouses

) development you'll likely have regime fees. Often time confused by most as HOA fees, they are many times interchanged as the same when they are not. Condos & townhomes are more times than not held in a horizontal property regime format: In South Carolina, for horizontal property purposes, are defined in S.C. Code Ann. § 27-31-20(a) as a part of the property intended for any type of independent use including one or more rooms or enclosed spaces. Each co-owner, or owner of a condominium in an (

HPR

)

horizontal property regime

, acquires condominium ownership, owns his or her individual unit, and has a common right to share, with other co-owners, in the common areas of the property.[ Queen's Grant II Horizontal Prop. Regime v. Greenwood Dev. Corp., 368 S.C. 342, 628 S.E.2d 902, 2006 S.C. App. LEXIS 79 (S.C. Ct. App. 2006).] Therefore, all owners have to share in the cost of the insurance for the regime (similar concept to HOA), upkeep of the amenities, common areas, and often times the maintenance and upkeep of the exterior of the buildings such as: roof, siding, windows, gutters, doors etc. Again, to retain conformity. For a clearer understanding of some of the costs see the ranges of monthly condo fees in Myrtle Beach SC.
Architectural Design Request Review Fee  – Cost charged to homeowners in a community for the ARB to review their requests for changes to their homes. If you wish to make changes to the exterior of your property it has to be approved. They charge a fee in an effort to deter people NOT to request changes to their property. 
The Benefits Of Living in a PUD or HOA community(PROs)
The biggest benefits are really conformity and sharing the responsibility and cost with your neighbors. If you all follow the same rules, building guidelines, etc. usually translates in a more harmonious living environment. 
BUYING IN A RESORT – 
Since I am here in South Carolina, Charleston, specifically where there are many resorts: the famous Kiawah Island, Wild Dunes, Seabrook Island, and others around the state in Myrtle Beach & Hilton Head as well be prepared to pay POA dues, capital contributions, and monthly regimes (if you buy a condo). As explained above living in a vacation resort will offer all the nice amenities you enjoy but they all cost money.