Myrtle Beach SC real estate for sale. View listings here for Myrtle Beach SC homes, golf course communities, beachfront properties, oceanfront condos,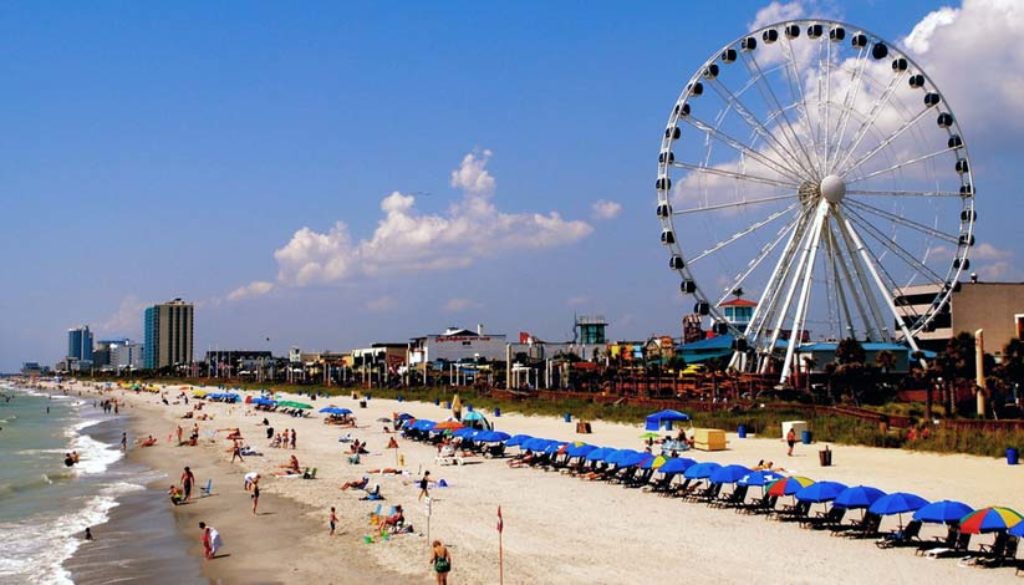 land lots, Intracoastal waterfront homes, townhouses, new construction, condominiums, 55+ communities, villas & more. View properties for sale in Myrtle Beach SC here by development & subdivision below, search by price, size, age, city, town, resort, property type, floor, number of bedrooms, list date, and more.  Myrtle Beach SC (Pee Dee region) is made up mostly of properties for sale in Horry County but can include (obviously) Myrtle Beach, Garden City, North M.B, Pawley's Island, Surfside, Murrells Inlet & parts of Georgetown SC. If you're into boating, look at them here at MARINA BOAT SLIP COMMUNITIES.
POPULAR RESORTS & COMMUNITIES: 
Litchfield – Debordieu – Barefoot Landing – Grande Dunes – Heritage Plantation – Market Commons – Kingston Plantation
MLS Listings Data
| | |
| --- | --- |
| Total Listings: | 2963 |
| Average Price: | $379,768 |
| Highest Listing Price: | $4,600,000 |
| Average Days On Market: | 92 |
| Average Price/SqFt: | $239 |
Myrtle Beach SC Real Estate Homes For Sale currently has two thousand, nine hundred and sixty-three (2963) for sale on MLS. Myrtle Beach SC Real Estate Homes For Sale listings have an average sales price of $379,768 ranging in price from $24,000 to $4,600,000. The average sq ft home size of Myrtle Beach SC Real Estate Homes For Sale Myrtle Beach SC is 1,589 square feet. The largest property for sale is 9,208 sqft and smallest 210 sqft. View property listings for sale by price, street, subdivision, age, property type, location, features, size, and listing date, and time on MLS with an of 92 days on the market.
Number of MLS Listings 1 - 9 of 2963
---
STATS FOR REAL ESTATE SALES IN MYRTLE BEACH
(MEDIAN HOME PRICE)
SOLD HOME PRICE SALES TRENDS MYRTLE BEACH
---
ABOUT MYRTLE BEACH SC
The City of Myrtle Beach is a residential and vacation community at the heart of South Carolina's Grand Strand coast.  The approximately 30,000 permanent residents and literally millions of visitors each year enjoy large beaches, warm weather, and a vast array of entertainment and activities. 
Myrtle Beach was incorporated in 1938 and became a city in 1957 when the city finally topped 5000 full-time residents. Unlike the other most popular recognized beach town of Charleston just south an hour and a half's drive, Myrtle Beach doesn't have the history of its southern neighbor. Thus it took much longer to develop. 
Myrtle Beach SC is totally different than Charleston SC where the history of that city has made its mark as being a destination for dining, fashion, and architecture. Whereas Myrtle Beach and neighboring coastal towns were built around fun, family, and the beach. There are really 5 "beach" towns within close proximity of the Myrtle Beach SC MLS:
MYRTLE BEACH
NORTH MYRTLE BEACH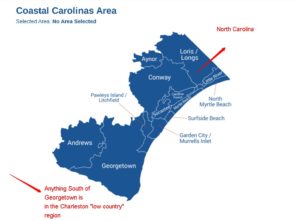 CHERRY GROVE (NORTH)
Those towns are the only ones in that MLS area that will have beachfront condos, oceanfront homes, or public beaches. 60-mile (97 km) stretch of beach known as "The Grand Strand" in northeastern South Carolina. Myrtle Beach is honestly best described as the commercialism and touristy beach spot of South Carolina. Its main objective is to help visitors spend their hard-earned money on fun times, and they make no bones about it. 
ATTRACTIONS:
Broad Way  – https://www.broadwayatthebeach.com/directory/attractions
AQUARIUM –  https://www.broadwayatthebeach.com/listing/ripley-s-aquarium
Barefoot Landing –  http://www.bflanding.com/
The Pavilion – http://pavilion-park.com/
The Shows –
Myrtle Waves Waterpark – https://www.myrtlewaves.com/
Sky Wheel – https://skywheel.com/
Carolina Opry – https://thecarolinaopry.com/
The Golf Courses – Myrtle Beach is known as the golf course capital of the world, with approximately 100 golf courses open at any given time, if you're a golfer this is the place to be. Second-home to PGA pro, Dustin Johnson Myrtle Beach SC golf homes for sale are very abundant with so many courses to play, developers have built some wonderful communities in and around these courses and clubs. 
---
DEVELOPMENTS, CONDOS, SUBDIVISIONS MYRTLE BEACH SC