South Carolina has many opportunities for buyers looking for waterfront homes, waterfront lots to build on, riverfront houses, Intracoastal waterway (ICW), creek front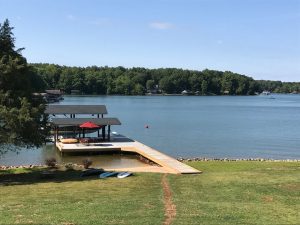 & lakefront homes. The Charleston SC tri-county area is full of options because the area is home to three large rivers: Ashley, Wando, & Stono Rivers with deep water creeks and just an hours drive west from Charleston SC are two very large lakes: Moultrie AND / OR  Marion in Santee SC.  In Columbia SC called the "Midlands" there is the very well known Lake Murray, in Lexington, Chapin, Irmo, Saluda, Prosperity & Gilbert or Lake Wateree in Camden. Whereas in Charleston SC known as the "Low-country" lakes are rare, but there are many saltwater creeks and waterways. View all waterfront homes for sale in Charleston SC area: Mt Pleasant, Daniel Island, James Island, Isle of Palms, Sullivan's Island , Johns Island, Kiawah, & surrounding towns. 
In the upstate is the 3rd largest metropolitan market of South Carolina of the Greenville Spartanburg area. Where they have three large lakes: Lake Hartwell, Lake Blalock, Lake Jocassee, and Lake Keowee. 
WATERFRONT CONDOSview now
MLS Listings Data
| | |
| --- | --- |
| Total Listings: | 1364 |
| Average Price: | $945,099 |
| Highest Listing Price: | $39,500,000 |
| Average Days On Market: | 111 |
| Average Price/SqFt: | $21 |
SC Waterfront Homes & Real Estate Properties For Sale currently has one thousand, three hundred and sixty-four (1364) for sale on MLS. SC Waterfront Homes & Real Estate Properties For Sale listings have an average sales price of $945,099 ranging in price from $152,900 to $39,500,000. The average sq ft home size of SC Waterfront Homes & Real Estate Properties For Sale Myrtle Beach SC is 45,297 square feet. The largest property for sale is 10,672,200 sqft and smallest 0 sqft. View property listings for sale by price, street, subdivision, age, property type, location, features, size, and listing date, and time on MLS with an of 111 days on the market.
Number of MLS Listings 1 - 15 of 1364
---
LAKES OF SOUTH CAROLINA
LAKES OF SC HOMES FOR SALE
---
MYRTLE BEACH SC WATERFRONT HOMES
Known as the Pee Dee region the Myrtle Beach SC MLS includes real estate properties in not only Myrtle Beach & North Myrtle Beach, Little River, but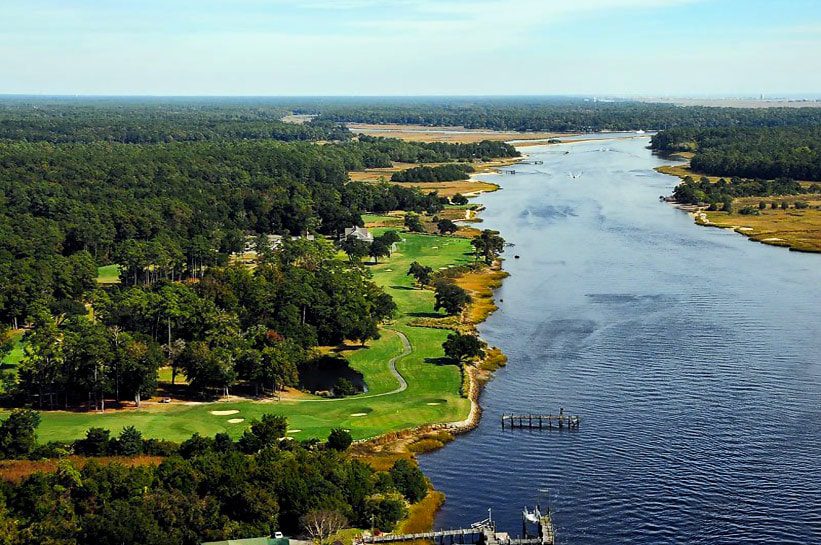 also Pawley's Island, & Georgetown. All of the "waterfront" homes in the Myrtle Beach SC market will be one of two things, a deep water saltwater or salt-marsh creek that is dependent on the tide coming and going for depth. Most popular are the houses on the Intracoastal Waterway (aka intercoastal waterway) where it stays deep at all times regardless of the tide. The intercoastal waterway in Myrtle Beach South Carolina connects to the Waccamaw River and there are many different neighborhoods & communities on the water including luxury golf course developments like Grande Dunes as well as smaller condo projects.  
WATERFRONT HOMES Myrtle Beachview now
The Myrtle Beach SC area has four water systems: The Intracoastal Waterway, The Black Creek, Socastee Swamp, and The Waccamaw River. The Intracoastal Waterway will be where most people will try to find a waterfront house for sale where keeping a large boat with a deep water dock is most easily done as Myrtle Beach SC doesn't have as many marinas as say Charleston SC. 
Georgetown SC is a coastal town in between the larger well-known areas of Charleston SC and Pawley's Island, Little River, and here you will find quite a few deep waterfront properties for sale usually. It's a much smaller town than living in the low-country of say Charleston, Hilton Head, or Myrtle Beach but there is a very large river, and many creeks that run through Georgetown. If you're considering a move to the SC coast and want a little more affordability you may want to consider here. The most popular development in Georgetown is by far the gated luxury beachfront golf resort of Debordieu Colony. 
---
SC WATERFRONT HOMES IN "UPSTATE" - GREENVILLE
The "Upstate" of South Carolina most easily recognized by Greenville/Spartanburg has 5 large lakes and one river. All of which have waterfront homes for sale on them at any given time. Almost every lake in South Carolina and definitely those in the Upstate Greenville SC area with waterfront homes for sale were made as a reservoir for hydropower and/or drinking water.  The river system that feeds these lakes is The Savannah River.
THE LAKES OF THE UPSTATE:
Lake Keowee is also home to the well-known luxury gated golf community of The Cliffs where owners can enjoy 5 golf courses, country club level amenities all the while living on a gorgeous freshwater lake in the lower foothills of the Appalachian mountains of South Carolina. 
---
COLUMBIA SC WATERFRONT HOMES  "THE MIDLANDS"
Known as "The Midlands" for the obvious reason that Columbia is in the middle of the state, the primary place you'll find waterfront homes for sale here is on Lake Murray. The 10th largest man-made lake in the United States of America. There is approximately 500 miles of shoreline which makes lakefront water view homes very desirable and available almost always with there being 7 towns on the lakefront: (from largest/most popular to smallest) Lexington, Chapin, Irmo, Prosperity, Gilbert, Leesville & Saluda. Prices for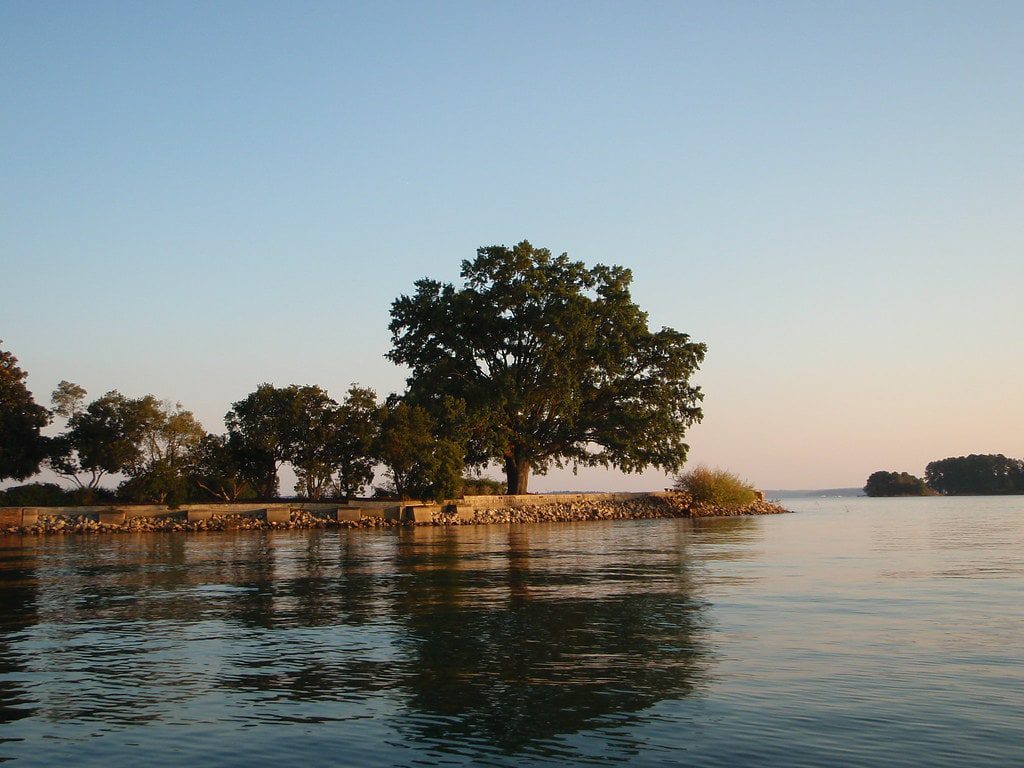 properties on Lake Murray can be as low as $250,000 for a small house in one of the smaller rural towns, $150,000 for a condo, and as much as $2M+ for a large custom peninsula "big water view" house. Lake Murray has many marinas, and a couple of restaurants/bars to enjoy by boat. 
The other places you'll find waterfront homes in the Columbia SC area are: Lake Monticello is in Jenkinsville SC and Lake Wateree in Camden SC. Lake Wateree is about 30 mins outside of Columbia SC by car and Lake Monticello is about 30 mins outside of Chapin. Houses & lots for sale on these two lakes will be much more affordable given that they are in smaller more rural areas of South Carolina so demand is much less. Camden is a nice, charming, and more developed historic town in South Carolina. 
The other places you can find homes on the waterfront in South Carolina is  Arcadia Lakes, and Lake Carolina neighborhoods and a few overlooking one of the three rivers in the Midlands: Saluda, Broad, & Congaree. Arcadia Lakes & Lake Carolina are just subdivision developments built around small lakes in the Northeast side of Columbia SC. They are both much larger than what you would call a pond so you can fully enjoy great fishing and boating although they are not near as large as Lake Murray.