SC beachfront condos for sale. South Carolina has some of the best oceanfront communities in the United States with beachfront condos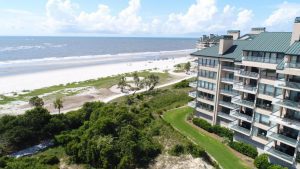 and villas for sale up and down the entire coast. Search all the oceanfront condos in SC for sale & beachfront villas for sale in South Carolina MLS listings by price, size, condo development, age, floor, high rise, mid-rise, number of bedrooms, investment potential, lofts, efficiencies, resort condos on the ocean, list date, and more. 
As a side note villas are usually going to be a townhouse style condo where each unit has its own door that opens up to the ground vs being like a standard multi-floor condominium building with elevators and units above and below others. South Carolina has a lot a villa-style condos and none quite as great as the Charleston SC area beach communities of Folly Beach, Kiawah Island, Wild Dunes, Seabrook Island, Edisto Beach, and Isle of Palms. 
MYRTLE BEACHview now
NORTH MYRTLE BEACHview now
PAWLEY'S ISLANDview now
GARDEN CITYview now
SURFSIDEview now
MLS Listings Data
| | |
| --- | --- |
| Total Listings: | 13 |
| Average Price: | $1,091,000 |
| Highest Listing Price: | $1,799,000 |
| Average Days On Market: | 57 |
| Average Price/SqFt: | $826 |
Number of MLS Listings 1 - 12 of 13
---
MYRTLE BEACH SC AREA CONDOS ON THE OCEAN FOR SALE
Unlike the Charleston SC region beachfront communities, the Pee Dee area as it's known to locals has high rise oceanfront condos for sale whereas there is only one condo building in all of the Charleston SC that is over 7 stories (but it's not beachfront). 
That said, Myrtle Beach, North Myrtle Beach, Garden City, Litchfield, Pawley's Island, and Surfside Beach SC, have many beachfront condos for sale all the time of all sizes, luxury condos, resort condos & more. 
MLS Listings Data
| | |
| --- | --- |
| Total Listings: | 242 |
| Average Price: | $348,437 |
| Highest Listing Price: | $1,755,000 |
| Average Days On Market: | 18 |
| Average Price/SqFt: | $309 |
Number of MLS Listings 1 - 9 of 242