Myrtle Beach SC Deep Waterfront Homes For Sale. See all waterfront properties for sale in and around the Myrtle Beach SC area including lakefront, deep water creeks, intercoastal & riverfront. South Carolina is full of houses on water and that may mean lakefront homes, waterfront condos,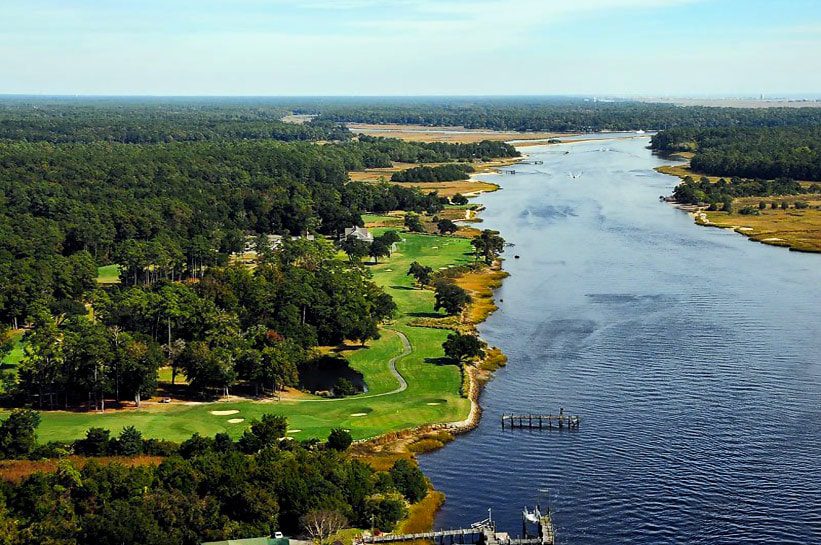 riverfront homes, Intracoastal waterway, deep saltwater creeks, beachfront of course & more. Keep in mind when owning a waterfront home in coastal South Carolina that means floods are not only possible they are likely during the rainy hurricane season. So flood insurance in an additional cost you'll need to be aware of, in addition to having an agent familiar with flood zones, and hurricane construction prudent properties. BOAT SLIP COMMUNITIES
The Myrtle Beach SC area has four water systems: The Intracoastal Waterway, The Black Creek, Socastee Swamp, and The Waccamaw River. The Intracoastal Waterway will be where most people will try to find a waterfront house for sale and most of those will be in the Grande Dunes neighborhood, or houses in Little River or North Myrtle Beach.
MLS Listings Data
| | |
| --- | --- |
| Total Listings: | 326 |
| Average Price: | $678,094 |
| Highest Listing Price: | $4,400,000 |
| Average Days On Market: | 112 |
| Average Price/SqFt: | $301 |
Myrtle Beach SC Deep Waterfront Homes For Sale currently has three hundred and twenty-six (326) for sale on MLS. Myrtle Beach SC Deep Waterfront Homes For Sale listings have an average sales price of $678,094 ranging in price from $112,500 to $4,400,000. The average sq ft home size of Myrtle Beach SC Deep Waterfront Homes For Sale McClellanville SC is 2,252 square feet. The largest property for sale is 6,997 sqft and smallest 547 sqft. View property listings for sale by price, street, subdivision, age, property type, location, features, size, and listing date, and time on MLS with an of 112 days on the market.
Number of MLS Listings 1 - 9 of 326
---
INTRACOASTAL WATERWAY HOMES SC
Also known to most as the Intercoastal Waterway, (primary because most people misspeak the name) this large 3,000-mile (4,800 km) inland waterway system was partially man-made (and conceived) along the Atlantic and Gulf of Mexico coasts of the United States, running from Boston, MA, southward along the Atlantic Seaboard and around the southern tip of Florida, then following the Gulf Coast to Brownsville, Texas. Some sections of the waterway consist of natural inlets, saltwater rivers, bays, and sounds, while others are artificial canals. 
The Intracoastal Waterway in South Carolina offers a lot of real estate property ownership opportunities and in the Pee Dee region of Myrtle Beach, Murrell's Inlet, Pawley's Island, Little River, N. Myrtle Beach and Georgetown the connection of the Waccamaw River that runs from Georgetown to North Carolina. 
The best place to find more homes on water (aside from oceanfront homes), would be in Pawley's Island, Murrells Inlet & Georgetown simply because they have much more saltmarsh which gives way to natural bays, inlets and, creeks, whereas the actual Myrtle Beach & North Myrtle Beach SC area almost only offers waterfront homes that are on the intercoastal.