The Best Way to Find Your Perfect Home
REAL ESTATE FOR SALE SOUTH CAROLINA
SEARCH ALL REAL ESTATE FOR SALE IN SOUTH CAROLINA HERE. THE BEST USER FRIENDLY WEBSITE IN SC FOR ALL MLS PROPERTIES. THIS SITE IS A DIRECT ACCESS INTO WHAT CHARLESTON, COLUMBIA, BEAUFORT, GREENVILLE, SPARTANBURG, HILTON HEAD, BLUFFTON & COMING SOON: MYRTLE BEACH, SC. OUR TEAM OF HIGHLY HIGHLY TRAINED SEASONED AGENTS ARE HERE TO HELP HOME BUYERS & SELLERS THROUGHOUT ALL OF SC. FROM THE UPSTATE, MIDLANDS, LOWCOUNTRY, BEACHES AND ALL THE ISLANDS OF COASTAL SOUTH CAROLINA PROPERTIES FOR SALE. SEARCH HOMES IN SC BY WATERFRONT, BEACHFRONT, NEW CONSTRUCTION, LUXURY HOMES, TOWNHOUSES, CONDOS, AGRICULTURAL LAND, RESORTS, & MORE.
welcome to 416 seascape villas in wild dunes. wow! oceanfront views for as far as the eye can see....
Welcome to 416 Seascape Villas in Wild Dunes. WOW! Oceanfront Views for as far as the eye can see. This almost top floor waterfront condo unit is waiting for you and your family to make memories. Listen to the waves break on the sand as you smell the salt air from the expansive porch that over looks the Atlantic ocean. This is the beachfront condo on the Isle of Palms in the famed Wild Dunes resort you've always dreamed of. Very well maintained primary residence has not had the wear and tear of a vacation rental in over 20 years. Tastefully appointed generous living area, solid surface countertops in the kitchen with large format tile floors throughout. Will not last long.
4 full weeks a year to enjoy all of what wild dunes resort and gorgeous isle of palms has to offer....
4 FULL WEEKS a year to enjoy all of what Wild Dunes Resort and gorgeous Isle of Palms has to offer. Recently renovated oceanfront condo, new floors, new kitchen and bathrooms, new furniture, hardware, fixtures & more. If you are like the rest of us, and only get a few weeks a year for vacation, why not own your own place without all the hassle. For just $250 per month, you can stay in a gated luxury golf resort on the ocean. All the costs are included in the monthly dues. This is NOT a time share. This is ownership. Shipwatch has its own private pool, if you don't want to sit on the beach. Turnkey beachfront living at its finest on Isle of Palms SC.
luxury oceanfront property! enjoy breathtaking direct ocean views from this 3 bedroom, 3.5 bathroom...
Luxury Oceanfront Property! Enjoy breathtaking direct ocean views from this 3 bedroom, 3.5 bathroom Ocean Club Villas condominium in the exclusive Wild Dunes Resort. High end finishings throughout, Sub-Zero and Wolfe appliances, Tru-Stile door hardware and so much more. The master suite features an open marble shower with rain head, double vanity, large soaking tub, walk-in closet and direct balcony access overlooking the beach and ocean. All bedrooms have ensuite bathrooms. A second bedroom has it's own private balcony also overlooking the beach and ocean. Ocean Club offers owners a new pool area and private beach access. Being offered fully furnished.
direct beach front home on isle of palms beach in charleston, sc. surrounded by old southern oak...
DIRECT BEACH FRONT HOME ON ISLE OF PALMS BEACH IN CHARLESTON, SC. Surrounded by old southern oak trees for added shade while enjoying the ocean breeze. Home was fully updated in 2011 and square footage added, larger than tax records. This home has a successful vacation rental record or could be an amazing permanent resident/second home.Showings are limited due to the successful vacation rental schedule, please give as much notice as possible.Home is being sold furnished (excluding personal items) also with appliances and window treatments.2408 Palm truly represents the South Carolina coastal lifestyle with the large shaded porches, outdoor living area, pool and charm.Rental license allows up to 14 guests.See 2022 rental income and expenses in docs. VIRTUAL TOUR AVAILABLE
welcome to 30 beach club villas, paradise at the beach! this townhouse style property has 3...
Welcome to 30 Beach Club Villas, Paradise at the Beach! This townhouse style property has 3 Bedrooms and 3 Baths with direct beach access and stunning ocean and beach views as soon as you enter the front door. 30 Beach Club Villas has been completely updated with custom kitchen cabinets, stainless steel appliances, wood floors in all common areas with complimenting sweetgrass carpet in the bedrooms. All 3 bathrooms have been tastefully updated with new vanities and tile throughout. The porch has been converted into a serene sun room which not only adds additional living space, it is where you can relax on its wooden porch swing bed and take in the amazing Isle of Palms Beach and Atlantic Ocean. The private garage and outdoor shower area is a welcomed bonus
own 4 weeks a year (1 week each season) in this amazing oceanfront condo in shipwatch at wild...
Own 4 weeks a year (1 week each season) in this amazing oceanfront condo in Shipwatch at Wild Dunes! Stunning Views and many beautiful updates! Some features include: smooth ceilings, raised tray ceilings in the bedrooms, granite counters, designer furnishings.. the works! This is Share 11 on the schedule. All you have to do is show up and enjoy the beach!!!
More properties
What is Your Home Worth ?
Totally Free Report! Takes 30 seconds!
JAMES SCHILLER & ASSOCIATES
OUR MISSION IS TO EMPOWER CLIENTS WITH INFORMATION TO MAKE SMART DECISIONS. JAMES SCHILLER IS A REAL ESTATE MARKETING EXPERT DEDICATED TO HELPING HOMEOWNERS, HOME BUYERS, & SELLERS FIND AND SHARE INFORMATION ABOUT HOMES FOR SALE, MORTGAGES, REAL ESTATE NEWS, DATA, & MARKET TRENDS SO YOU CAN MAXIMIZE YOUR PROFITABILITY.
Maximize ROI
Selling your home isn't science, but there are tricks of the trade, and our system has proven has results by breaking neighborhood records for for SOLD prices and a quick sales.
EXPERT MARKETING DATA
Our strategy to selling a home is simple; provide detailed market data to support a price, taylor a proprietary and comprehensive marketing plan with knowhow, expertise and attention, then let you reap the rewards.
EXPERIENCED & PROFESSIONAL
Our real estate sales experience includes more than just expertise about contracts & negotiations, but also mortgage loans, insurance, and home construction. Setting our agents apart from the rest.
Search Homes For Sale
This website is a direct connection into our local MLS updated hourly, & unlike other real estate sites like: Zillow, Trulia, Realtor, ours shows the most up to date information about our active, sold, & under contract listings.
Testimonials
Happy Clients Are the Pillar of My Business and Why I do this.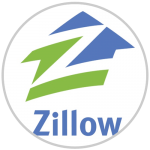 Sandra Murray
Buyer James Island
"
Thanks to James I had the most stress free home buying experience! He has the ability to listen to what you want and help you find just that. Thanks Jimmy!(Zillow Reviews)
"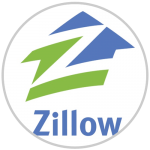 Dave & Robyn Haertel
New Construction Buyer 2014
"
James has been working with my wife and I on our first home purchase, including helping us with advice on getting our credit improved legitimately, mortgage information and local area home values. He's gone the extra mile to get my family into a new home and I'm very appreciative and recommend him highly to anyone looking to purchase their first or their next home. (Zillow Reviews)
"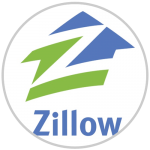 Brad Redding
2013 James Island Purchase
"
James went above and beyond as our realtor in Charleston. There was no time wasted looking a properties that he knew we wouldn't be interested in. Buying a home with James has been more then pleasurable. Highly Recommended! (Zillow Reviews)
"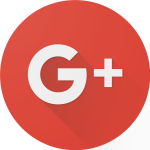 Cathy & Dick Knothe
Buyer Oyster Point Mt Pleasant
"
I had the pleasure of meeting James Shiller this past July 2015. We had decided to purchase a home in the Mt Pleasant area and I found a couple places on the internet that were interesting so I contacted James who was the agent listed. I flew in from Wisconsin and met James and he took me to see several of the places that we had been interested in. Nothing was exactly what we were looking for.
"