Homes for sale on the intercoastal waterway SC. Really it is actually the Intracoastal waterway but hey who cares right. The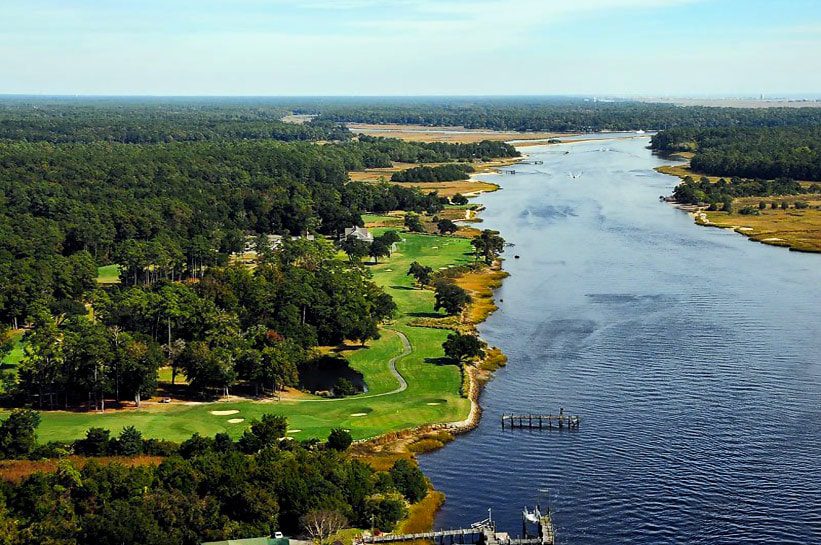 Intercoastal Waterway also known as the ICW, runs from the bottom of South Carolina all the way north into North Carolina and it probably comes as no surprise there is much available real estate for sale on this highly desirable deep water system that also connects to the rivers of coastal SC. If you're an avid boater or fisherman, or just want a gorgeous waterfront view to wake up to owning a home on the ICW – Intracoastal Waterway in SC the place to be. However, beware of the price for these properties on the Intercoastal Waterway (as many of us incorrectly say) are oftentimes the most expensive homes in SC. The very popular neighborhood of Grande Dunes in Myrtle Beach is one you'll want to check out. BOAT SLIP MARINA COMMUNITIES
Most of the houses for sale on the ICW in South Carolina (specifically the man-made sections) will be in the towns of Sullivan's Island, Isle of Palms, Myrtle Beach, North Myrtle Beach, Little River, Georgetown & Pawley's Island.
POPULAR COMMUNITIES ON THE ICW IN SC:
Boardwalk on the Waterway – Waterway Island – Sullivan's Island – Serenity Point 
MLS Listings Data
| | |
| --- | --- |
| Total Listings: | 352 |
| Average Price: | $786,336 |
| Highest Listing Price: | $6,750,000 |
| Average Days On Market: | 100 |
| Average Price/SqFt: | $264 |
Homes For Sale in SC On Intercoastal Waterway ICW currently has three hundred and fifty-two (352) for sale on MLS. Homes For Sale in SC On Intercoastal Waterway ICW listings have an average sales price of $786,336 ranging in price from $98,400 to $6,750,000. The average sq ft home size of Homes For Sale in SC On Intercoastal Waterway ICW Myrtle Beach SC is 2,975 square feet. The largest property for sale is 10,297 sqft and smallest 45 sqft. View property listings for sale by price, street, subdivision, age, property type, location, features, size, and listing date, and time on MLS with an of 100 days on the market.
Number of MLS Listings 1 - 9 of 352
---
ABOUT THE INTRACOASTAL WATERWAY SC
The intracoastal waterway of the United States east coast is a 3,000-mile in-land waterway that runs North from Boston Mass., down the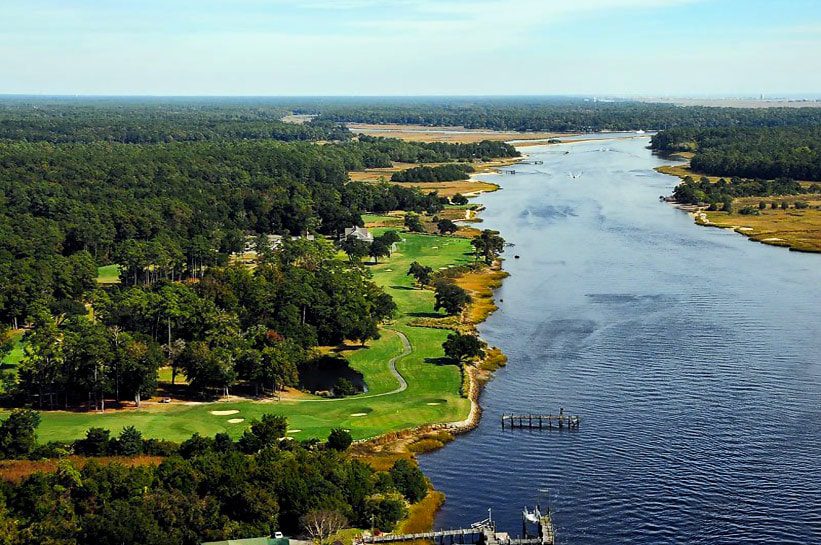 entire eastern coastal rivers, wetlands, bays, & inlets all the way southward along the Atlantic Seaboard to the southern tip of Florida, then around the gulf of Mexico to Brownsville Texas. 
What you may not know is this was man-made and man-conceived (well partially). In 1808 the United States proposed the ICW (aka intercoastal waterway [incorrect]), to create natural coastal and inland which allows for a waterborne circumnavigation of the eastern continental United States, using minimal ocean travel. This would provide a better supply line for coastal trading and travel for the development of a growing new nation. 
While much of the ICW is natural formed over millennia from rivers, bays, sounds & inlets the United States also helped connect them to facilitate this endeavor of making a safer navigable trade route and thus the Intracoastal Waterway was born. 
When purchasing property on any coastal wetland, marsh, or water system in South Carolina you must be very prudent about understanding the very real risk of flooding. As this is an ever-present concern that comes with living in a flood plain but using knowledgable local real estate professionals can help you mitigate the risks. 
Homes with raised foundations built on either concrete columns or pilings are the norm and should always be your first option if you're considering a home that is waterfront, creekfront, riverfront, or on the intercoastal (ICW). That will be your first line of defense and keep your flood insurance to a minimum. Unfortunately, there isn't much you can do about the risk of a hurricane the heavy winds that come from it, but if your house is raised you are likely good to go if flooding occurs.