Condo mortgage loan financing in SC. First let's start by defining a condominium because there are a lot of people that even though they think they understand condo ownership, really haven't grasped the nuances that make it different than owning detached real property. Since condos for sale in Myrtle Beach SC is so common and popular I think it's a necessary duty to help educate buyers. Help getting approved for a mortgage loan for a condo in Myrtle Beach SC (Also applies to all condos in SC).  
New Changes To Condo Lending as of Dec 7th, 2020.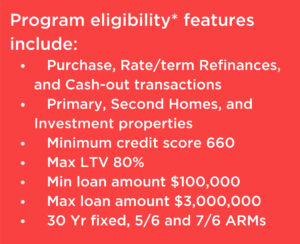 These could have serious impacts on getting loans in South Carolina, especially in coastal beach towns like Myrtle Beach where highrise oceanfront condos are so integral to their economy. When a project as a whole, functions more like a vacation rental resort, the building is ineligible for Fannie financing, and mortgages secured by units in that project are also ineligible, the company says (According to a Report in The Wall St Journal). If you're curious what approval guidelines & process is, visit here. 
"Fannie Mae's charter is for residential lending," the company spokesman said. "We provided clarity to lenders regarding what are acceptable residential condominium projects and what meets Fannie Mae residential lending standards and practices."
What does this mean for places like Myrtle Beach? Unfortunately, if the building you wish to buy in is deemed ineligible, which is probably most of them on the Grand Strand coast, you would only be left with private money lenders where rates and down payment requirements would be greater.  Unfortunately, things are going to get even worse.
In response to the June 2021 collapse of an oceanfront tower near Miami, mortgage giants Fannie Mae and Freddie Mac are rolling out new rules covering condo loans – and critics say the stricter reviews are causing condo sales to fall apart, even in buildings with no structural issues.
Fannie Mae stopped buying loans for condo units in buildings where major repairs have been put off, or where the condo association has been ordered by local authorities to fix unsafe conditions, as of Jan. 1. Freddie Mac enacted similar guidelines Feb. 28.
Our Clients Get FinancingContact Us
+ APPROVED CONDOS LIST MYRTLE BEACH
WHAT'S A CONDO REALLY?  
–Condo, obviously an abbreviation for a condominium is legally understood to mean an "apartment-style" form of real property "real estate" is individually owned. Otherwise, an apartment house, office building, or other multiple-unit complexes, the units of which are individually owned, each owner receiving a recordable deed to the individual purchased unit, including the right to sell, and obtain a mortgage lien. Furthermore, the use of land access to common facilities (amenities) such as a pool, park, sidewalks, hallways, heating system(s), elevators, and other exterior areas are executed under legal rights associated with the
individual ownership. These rights to common facilities are controlled by the HOA that jointly represent ownership of the entire piece. The difference between an "apartment" complex and a condominium is purely legal, and here in the United States, most recognize condo to mean ownership vs renting/leasing for an apartment. Condos are held in what's known as a horizontal property regime. In simple terms meaning all the property of the regime (aka HOA) that is under your feet is horizontally owned by the group of owners and all owners share in the responsibility of the community.
HIGH RISE – The truth is there really is no technical definition of a "high-rise condo", but for all intents and purposes let's say a "tall" apartment condominium building with at least 7 stories and an elevator. In the U.S., the National Fire Protection Association defines a high-rise as being higher than 75 feet (about 7 stories).
MID Rise – Apartment or condos being from 4 stories to 7 stories in height. Leaving low-rise to mean anything under 4.
Efficiency Unit – Efficiencies, are always small and feature a combined living and sleeping space. Most efficiency units are

one

room with one separate bathroom. Efficiencies have a kitchenette area attached to the living area. Traditional mortgage lenders & banks will not lend on efficiency units, and oftentimes they will not lend in a condominium development that even has them. Even if the one you want to buy is a 1,2 or 3 bedroom. 
Condotel – A condotel is a condominium (almost solely the case in Myrtle Beach) project that is operated as a hotel with a registration desk, cleaning service, and more. The units are typically individually owned. Unit owners also have the option to place their unit in the hotel's rental program where it is rented out like any other hotel room to paying guests.
Townhouse – Scroll to the bottom.
Condo OwnershipImportant Facts

Now that's out of the way, and you know what a condo is, I suggest you read up on the pros and cons of owning a condo and what to know. 
---
MORTGAGE FINANCING FOR CONDOS IN MYRTLE BEACH SC
Now that you've read and understood the 4 different types of condos and the ownership of them, regime fees & HOA dues, we will move on to why financing for them is oftentimes more difficult. When the mortgage lender calculates your DTI (debt to income ratio) they have to take these monthly costs into account. 
– Most people buying condos in Myrtle Beach SC purchase them as a second home and/or investment property and for a bank or mortgage lender that's a riskier loan. For the simple fact if you as the borrower go "belly up" and lose your job, thus having financial difficulties the first thing you are going to do is stop paying the expenses on a non-primary home. So the lending requirements are more strict. 
– Traditionally an investment property is not as well cared for and looked after as well and consistently as your own home you live in all the time, day in and day out. So the upkeep and maintenance suffer. This too is of concern for the mortgage lender providing the loan and makes it harder.
– Condos that are efficiency units and/or condominium developments that have efficiency units in the project. Those tend to be less desirable again because of the default risk. If they have to foreclose there are fewer people who want those than a more traditional condo that has bedrooms. 
FHA – Condominium mortgages are the best performing loans in their portfolio, accounting for only 5.79% delinquency vs 6.96% for detached single-family. FHA Condominium Resource book states that prior to the change in FHA's condo policy, the FHA's market share of condos and single-family moved closely together, even as the FHA receded from the market at the height of the bubble (2009). 
RULES: 
The owner-occupancy requirement rate required was 50% (Current legislation has dropped to 35%). 
No more than 15% of units be more than 60 days due (late payments on dues), excluding REOs. Dues for lender-owned units are rarely received by associations in a timely fashion. Some state laws prohibit the collection of delinquent assessments until 90 days past due, and many association governing documents do not consider owners to be delinquent until 60-90 days. (New law requests 90 days instead of 60)
No more than 50% of units can be FHA insured already. (NAR requests new legislation increase it to 100%)
Usually, the minimum downpayment for a condotel will be 20 – 25% and that's assuming you have a 680+ credit score.
What's this mean for you? If you're considering buying a condo in SC & specifically the Myrtle Beach area where condotels are the norm understand you're going to have to put more money down than with a traditional home, and your interest rate will be higher. The FHA, Fannie Mae, and Freddie Mac the three largest mortgage GSEs that sponsor the banks and lenders that provide loans all have requirements that condo developments have to meet before they will lend. Sometimes smaller local banks or private money lenders will step in to scoop up that business but rest assured your rate and terms won't be as attractive. 
One of the issues a potential homebuyer may run into when searching for their dream condo is that it could be flagged as non-warrantable. Simply put the development does not meet conventional guidelines and will not be bought by government-backed entities like Fannie Mae and Freddie Mac. Many lenders consider financing a mortgage for this type of property to be too risky which can make it harder to finance.
The most common reasons for a condo to get flagged include:
The project is new construction and/or has yet to be completed
The developer has not turned over control of the HOA to the owners
A high percentage of units are occupied by non-owners
The community allows short-term rentals
A single person or entity owns more than 10% of the total number of units
The building owner or developer is involved in litigation of any kind
CHECK TO SEEIs it Warrantable?
HOW IS A TOWNHOUSE DIFFERENT THAN A CONDO?
Also known as "row house", without getting into too much technical jargon since they are much like that of condos, the easiest way to summarize is that the owner of each unit owns the dirt/ land and liability under, in front, or behind their unit. Most often recognized by a home that touches the ground and has a small front and back yard. In most instances, there is still a community HOA (OR regime) for the neighborhood common areas' upkeep, and exterior maintenance unless otherwise stated in the by-laws or CCRs. You've all seen the term "villa", that's simply another word for townhome used here in the United States. Townhouses in Myrtle Beach SC for sale. It is much easier to obtain financing for a townhouse.