One of the three gated resort golf communities Seabrook Island located at the end of John's Island and beside Kiawah Island Resort offers
owners and visitors alike a splendid combination of luxury, exclusivity, coupled with beachfront living, and golf. The resort for both owners and guests has a large beachfront pool, clubhouse, parks, and playgrounds to go with the two beautiful golf courses and tennis facilities. For those who don't want the upkeep expense and hassle of a detached homes, Seabrook Island has plenty of condos & villas as well.  Unlike Wild Dunes & Kiawah Island, a basic minimum club membership IS required on Seabrook Island for all owners, and you're always available to upgrade later. Below you'll find all the latest club details, membership requirements, and more, but I always suggest calling the club master to get a full understanding of the club dues. View all properties for sale on Seabrook Island SC (updates every 4 hours with the newest listings) of new construction, and waterfront homes. Seabrook Island is all but one of the many Charleston SC golf communities.
2020 Membership Details
MLS Listings Data
| | |
| --- | --- |
| Total Listings: | 66 |
| Average Price: | $1,389,797 |
| Highest Listing Price: | $6,700,000 |
| Average Days On Market: | 93 |
| Average Price/SqFt: | $697 |
Seabrook Island SC Real Estate For Sale currently has sixty-six (66) for sale on MLS. Seabrook Island SC Real Estate For Sale listings have an average sales price of $1,389,797 ranging in price from $91,000 to $6,700,000. The average sq ft home size of Seabrook Island SC Real Estate For Sale Seabrook Island SC is 1,994 square feet. The largest property for sale is 6,633 sqft and smallest 0 sqft. View property listings for sale by price, street, subdivision, age, property type, location, features, size, and listing date, and time on MLS with an of 93 days on the market.
Number of MLS Listings 1 - 9 of 66
---
Seabrook Island Sections & Communities
---
FLYOVER VIDEO OF SEABROOK ISLAND COMMUNITY SC
---
THE LIFESTYLE ON SEABROOK ISLAND 
Seabrook Island is a private residential community located on the coast of South Carolina, just 30 minutes from historic Charleston. The island offers a unique lifestyle, characterized by an appreciation for the beauty of nature, a strong sense of community, and an active, outdoor-oriented culture.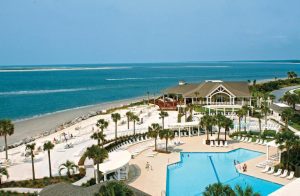 One of the defining features of the Seabrook Island lifestyle is its focus on outdoor recreation. The island boasts miles of pristine beaches, as well as a variety of recreational opportunities, including golfing, tennis, horseback riding, kayaking, and fishing. There are also several parks and nature preserves on the island, offering opportunities for hiking, birdwatching, and other outdoor activities.
In addition to its focus on outdoor recreation, Seabrook Island is also known for its thriving social scene. The island is home to a number of clubs, organizations, and events, giving residents plenty of opportunities to connect with others and build a sense of community. Some of the most popular social events on the island include the annual Lowcountry Oyster Festival, the Seabrook Island Farmers Market, and the Summer Concert Series.
Another important aspect of the Seabrook Island lifestyle is its commitment to sustainability and environmental protection. The island is home to a variety of wildlife and ecosystems, and residents take pride in preserving the natural beauty of the area. The island's commitment to sustainability is reflected in its many environmentally-friendly initiatives, such as its community recycling program, its green energy initiatives, and its commitment to reducing waste.
Overall, the lifestyle on Seabrook Island is characterized by a deep appreciation for the beauty of nature, a strong sense of community, and a focus on outdoor recreation and sustainability. This unique and attractive community is the perfect place for those who are looking for a relaxed, laid-back lifestyle in a beautiful coastal setting.