Homes for sale The Cliffs luxury golf community SC. View all the real estate listings on MLS in Cliffs golf club South Carolina. The Cliffs is a sprawling resort-like golf and luxury community and lifestyle, comprised of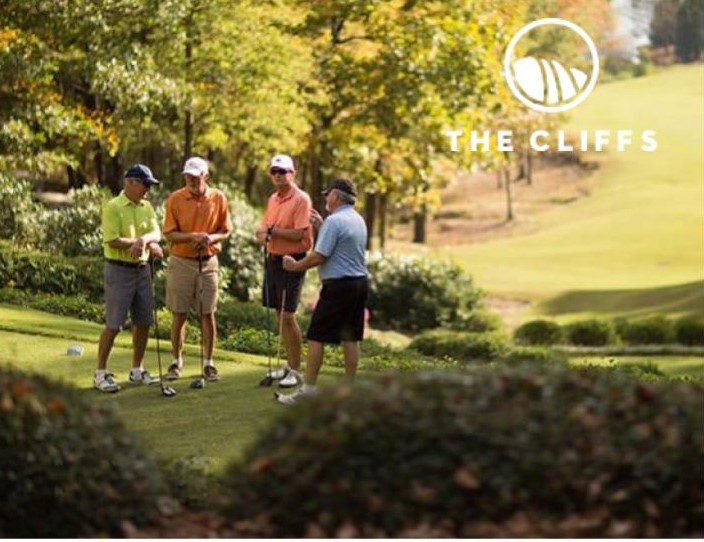 multiple golf courses along Lake Keowee and the foothills of the Blue Ridge Mountains of upper South Carolina & Southern NC. "The Cliffs" has a total of 7 different courses (6 in SC) within the umbrella of the community. The Cliffs Valley is one of many gated communities of the upstate Greenville area located in Travelers Rest, South Carolina. Woven in a pristine valley at the foothills of the Blue Ridge Mountains, The Cliffs neighborhood is just 30 minutes from the city of Greenville, South Carolina, only 20 minutes from the charming town of Hendersonville, North Carolina, and just 50 minutes from the lovely city of Asheville. Surrounded by thousands of acres of lush forest protected by The Nature Conservancy, living at The Cliffs is ideally suited for those who have a passion for golf, and nature, and desire a balanced, active lifestyle within a premier South Carolina golf community with upscale amenities. View all MLS real estate property listings in The Cliffs of SC here by price, section (see below), size, lakefront, condos & townhomes, on the golf course & more. 
MLS Listings Data
| | |
| --- | --- |
| Total Listings: | 397 |
| Average Price: | $501,085 |
| Highest Listing Price: | $6,960,000 |
| Average Days On Market: | 379 |
| Average Price/SqFt: | $6 |
The Cliffs Homes For Sale SC & Real Estate Listings The Cliffs in SC currently has three hundred and ninety-seven (397) for sale on MLS. The Cliffs Homes For Sale SC & Real Estate Listings The Cliffs in SC listings have an average sales price of $501,085 ranging in price from $5,000 to $6,960,000. The average sq ft home size of The Cliffs Homes For Sale SC & Real Estate Listings The Cliffs in SC Six Mile SC is 85,851 square feet. The largest property for sale is 620,730 sqft and smallest 1,799 sqft. View property listings for sale by price, street, subdivision, age, property type, location, features, size, and listing date, and time on MLS with an of 379 days on the market.
Number of MLS Listings 1 - 9 of 397
---
HOMES FOR SALE BY GOLF COURSES OF CLIFFS VALLEY IN SC
---
THE CLUB AT CLIFFS VALLEY
DINING – 
All the golf courses within the Cliffs community have wonderful restaurants, bars, and food options for enjoyment, but what if you want something a little more fine dining. Well, The Cliffs Valley experience offers that too in our elegant members' dining hall with the executive chef serving up local fresh creations. For wine enthusiasts, members of The Cliffs can participate in the exclusive wine club. The Cliffs Wine Consortium is available to all members and residents, from amateur sippers to most decerning lovers of grapes.
FISHING – 
The club sits on the shores of the famously beautiful and picturesque Lake Keowee, fed by the North Saluda River, and the French Broad River. So if you're the fishing lovers we are, then come enjoy some of the best freshwater fishing in South Carolina for smallmouth bass, largemouth bass, spotted bass, catfish, trout, crappie, and more.  
TENNIS – 
22 tennis courts — 16 of which are premier Har-Tru clay courts and 18 of which are lit for nighttime play. Offering instruction, juniors programs, leagues, and more for the avid tennis fan. 
HIKING –  
If you're an active nature lover, only minutes from the gates of The Cliffs' are Table Rock, Devil's Fork, Keowee Toxaway, and Paris Mountain State Parks. DuPont State Recreational Forest and the Pisgah National Forest are also just a stone's throw away, offering tens of thousands of acres for you to enjoy whenever your heart desires.
CYCLING –  
Yep.. We have that too. The Cliffs have a stellar street cycling club to explore challenging, exhilarating routes both inside and outside our gates. In addition to group rides, they have an unparalleled collection of experts that host educational roundtable discussions, skill clinics, and more. If you're into cycling with nature, then mountain biking trails can also be had, because we offer that as well as road biking. 
HORSEBACK RIDING –  
The Equestrian Center at Keowee Vineyards, with its training, riding rings, stables, and more than 200 miles of riding trails in the spectacular Jocassee Gorges Wilderness Area is just what every horse and nature lover could ask for. Riding enthusiasts can book rides, while owners can rest assured that when their horses aren't out on the trail they will be well cared for by our knowledgeable staff.
---
MEMBERSHIP LEVELS AT CLIFFS VALLEY
Golf Membership
Reward yourself with access to The Cliffs' seven nationally ranked golf courses by celebrated designers including Fazio, Nicklaus, and Player. You'll enjoy 30-day advance tee times and member golf events at your home course. Golf members have full access to wellness centers, clubhouses, dining and marina facilities, as well as outdoor activity areas such as hiking and walking trails, private parks, and pavilions.
Sports Membership
Gain access to The Cliffs' wellness centers, clubhouses, dining facilities, marina, and outdoor activity areas. You and your guests can enjoy The Cliffs' golf courses seven-day advance tee times.
Active Membership
Enjoy full use of The Cliffs' wellness centers with a swimming pool, beach club, tennis courts, clubhouses, dining, and marina facilities; and full access to outdoor activity areas, including hiking and walking trails, equestrian center, private parks, and pavilions.
Membership in The Cliffs is required for residents and includes access to the community's amenities and services. There are different membership levels available, including golf and wellness memberships, each with its own set of fees and benefits. The initiation fee for membership ranges from $20,000 to $50,000, and monthly dues range from $300 to $1,200.