Admirals Quarters oceanfront townhomes in Murrells Inlet SC are a beautiful and unique opportunity that doesn't come up very often. These 3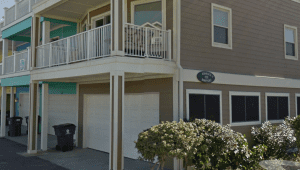 bedrooms 2 bath townhouses in coastal SC are on the ocean, and beachfront. Beachfront condos in Myrtle Beach SC for sale are common but beachfront townhouses are rare. Originally built in 1983 they are raised off the ground, about 2000 sq ft, and feature a drive-under garage that will fit 4 cars and are only steps away from the Garden City pier. There are two levels of living area, with porches that overlook the ocean sand. The northern coast of South Carolina has many condos, for a list of all Myrtle Beach oceanfront condo developments you can search by community name. But if you're only interested in beachfront villas or townhouses I would also look at Breakers Reef in Pawley's Island. If you are looking for vacation rentals visit here BOOKING.COM.
The Condo BasicsLearn More
Condo MortgagesGetting Financing
The Monthly FeesBy Community
Currently there are NO ACTIVE Homes / Property Listings for sale on MLS.
Bookmark This page and Check back later
OR
please try a different search below
All
Homes
Condos
Land
Multi-family
Townhouse

---
POPULAR CONDOMINIUM COMMUNITIES MYRTLE BEACH SC