Captains Quarters condos For Sale Litchfield By The Sea Resort in Pawley's Island SC were constructed in 1998 to be the premier luxury condo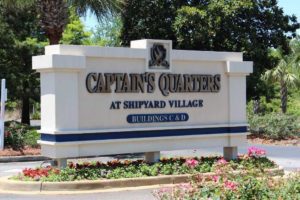 development in Litchfield. Sitting right on the ocean with a private pool the Captains Quarters condos come in 2, 3, & 4 bedroom floor plan models from 956 for the smaller units to 2145 for the largest. Since this is a condo development there is an HOA regime in addition to the property association of the gated resort. The HOA regime costs and dues are $1035 per month paid to Waccamaw Property management 843-237-9551. View the MLS real estate property listings here for sale by floor, the number of bedrooms, and the buildings A,B,C, and D. See all MLS real estate property listings in Litchfield By The Sea Resort by price, section, beachfront, condos, villas, houses & more. You may also want to read – > Understanding investment rental properties at Litchfield. If you want to rent one of these condos nightly for vacation visit Booking.com.
Sorry there currently are no properties for sale.
See the list below for what is for sale now by neighborhood or create your own search filter below
A

B

C

D

E

F

G

H

I

J

K

L

M

N

O

P

Q

R

S

T

U

V

W

X

Y

Z
All
Homes
Condos
Land
Multi-family
Townhouse

LITCHFIELD BY THE SEA REAL ESTATE LISTINGS BY COMMUNITY SECTIONS
SECTIONS - NEIGHBORHOODS - DEVELOPMENTS LITCHFIELD RESORT