The Hamilton Condos for sale at Litchfield By The Sea Pawley's Island. These condos are located in the Somerset section of the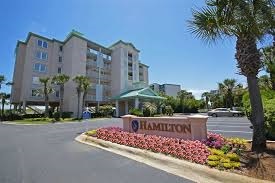 famous Litchfield Resort in Pawley's Island SC. The Somerset section of the resort features The Warwick condos, The Fordham, and Cambridge.  The Hamilton condos are all 3 bedroom and 3 bathrooms with monthly regime fees of $1256. Originally constructed in 1995 and averaging about 1600+/- sq ft of living sq ft. View just oceanfront homes for sale in Litchfield By The Sea as well. You may also want to read – >Litchfield By The Sea as an Investment. If you want one of these as a nightly for vacation visit Booking.com.
Currently there are NO ACTIVE Homes / Property Listings for sale on MLS.
Bookmark This page and Check back later
OR
please try a different search below
All
Homes
Condos
Land
Multi-family
Townhouse

LITCHFIELD BY THE SEA REAL ESTATE LISTINGS BY COMMUNITY SECTIONS
SECTIONS - NEIGHBORHOODS - DEVELOPMENTS LITCHFIELD RESORT