Shipyard Condos Pawley's Island SC Litchfield resort. The Shipyard Condos is an oceanfront condominium development within walking distance to the beach at Litchfield By The Sea. This 4 story condo project offers beautiful lake views and amenities for its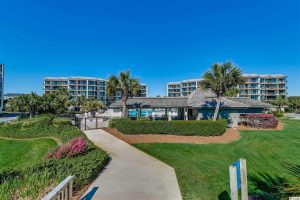 residents and guest alike. The Shipyard Village community has two oceanfront (A & B), five-story, V-shaped buildings featuring one-level, three-bedroom, two-bath condo units. Captains Quarters is also part of the Shipyard Village development and sits in between Shipyard Village A and Shipyard Village B behind the pool area. Buildings A and B at Shipyard have spacious and beautifully furnished interiors, balconies, and gorgeous views.
You may also be interested in other condos in Litchfield By The Sea Beach resort. For more information on Shipyard Condos or other Pawleys Island Condos For Sale.
Condo OwnershipUnderstanding It All
Sorry there currently are no properties for sale.
See the list below for what is for sale now by neighborhood or create your own search filter below
A

B

C

D

E

F

G

H

I

J

K

L

M

N

O

P

Q

R

S

T

U

V

W

X

Y

Z
All
Homes
Condos
Land
Multi-family
Townhouse

LITCHFIELD BY THE SEA COMMUNITY SECTIONS
SECTIONS - NEIGHBORHOODS - DEVELOPMENTS LITCHFIELD RESORT
---